All of these things were awesome. I kinda want to have some of these things at SFGAm.
To start, we have a junior El-Loco design from S&S. Here's a picture:
Yeah. It looks awesome for families, and me because why not. Also, Schwarzkopf trains for some reason.

Anyway, I think if they could cram one of these into RC's spot, everyone in the world would be a little bit happier. By the way, does anyone else think this could be easy to remake in RCT? Hmm

maybe it will be my first recreation?
Next, we have a B&M inverted FAMILY coaster. The only operating coaster so far is one in Shanghai. This is probably the coaster that I would like to have the least at SFGAm.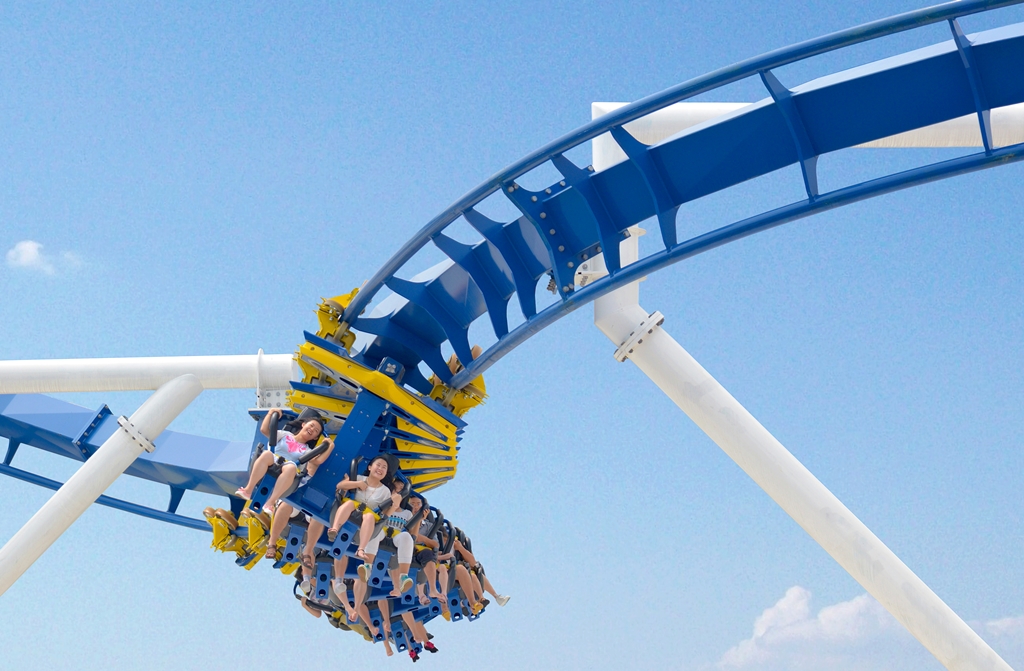 BTW I love the color scheme.

Now we have a non-rollercoaster attraction on the list. It is what our friends at Vecoma call A D-Ride. Why? I don't know. It looks kinda like a trackless version of the new Justice League ride we're getting (Oh it's opening on this Saturday).Cool, but the renderings are kinda creepy. This is the most tolerable Here's the page to learn more:
https://www.vekoma.com/index.php/specialities-and-attractions/d-ride#
It looks really cool.
Finally, there's the Arrow Dynamics stand up. God, I'm glad I didn't exist while this was operating with its stand-up trains.
Yeah. That was cool. K BYE!